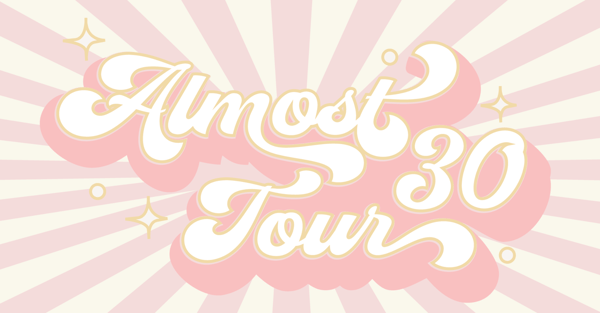 On September 17th, Almost 30 and Millana Snow, their resident energy healer, will be hosting a revolutionary2-hour event. Millana will lead a group breathwork energy healing session designed to help you get in touch with your truth and to understand how powerful you really are. Through breathwork, guided meditation and one-on-one energy healing within a group setting- we will dig deep to unblock our resistance around abundance, joy and holistic health to break through our own sabotage and be our full selves. Come with strong intentions, an open heart and expect deep and radical healing.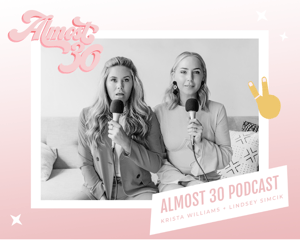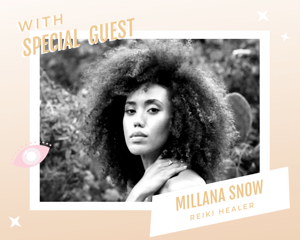 Millana Snow is a former New Yorker now living in Los Angeles, CA with her German Shorthair Pointer, Aria. A model and actor for over 12 years, Millana is also an energy healer, meditation teacher and entrepreneur. An international wellness expert and community organizer, she is the founder and CEO of WellnessOfficial.co; an online community and marketplace revolutionizing the wellness industry by democratizing holistic wellness for practitioners and brands globally. She is also the host of This Is Wellness with Millana Snow, Dash Radio's first wellness show.
Millana is passionate about pushing the boundaries of holistic health in the mainstream, as a practitioner she's on a mission to normalize energy healing and empower people to seek to heal themselves by exploring and expanding deeper consciousness in their everyday lives.
The Almost 30 Podcast is a top-rated lifestyle podcast, brand and community, brought to life by LA-based best friends Krista Williams and Lindsey Simcik. Hailed as "The Best Wellness Podcast to Listen to Right Now" by Coveteur, Krista and Lindsey have created an online and offline space where listeners can gather to navigate any transition as their best selves. Think of them as your virtual best friends, who are there to listen, share, and learn right along with you.
GirlBoss notes, that "Almost 30 Podcast is basically me hanging out with my girlfriends, but more educational. I absolutely love hosts Krista Williams and Lindsey Simcik for their incessant curiosity and great guests who focus on all aspects of the wellness industry." Delving into themes such as wellness, entrepreneurship, spirituality, and self-development, Krista and Lindsey are known for creating real, raw and hilarious moments during their weekly interviews with fascinating guests. Each episode proves to provide their listeners with actionable aha! moments and highly relatable stories. With over 6 million downloads, the podcast has reached people in over 126 countries

*NO REFUNDS*
Members - you will be receiving a special discount... Stay Tuned.