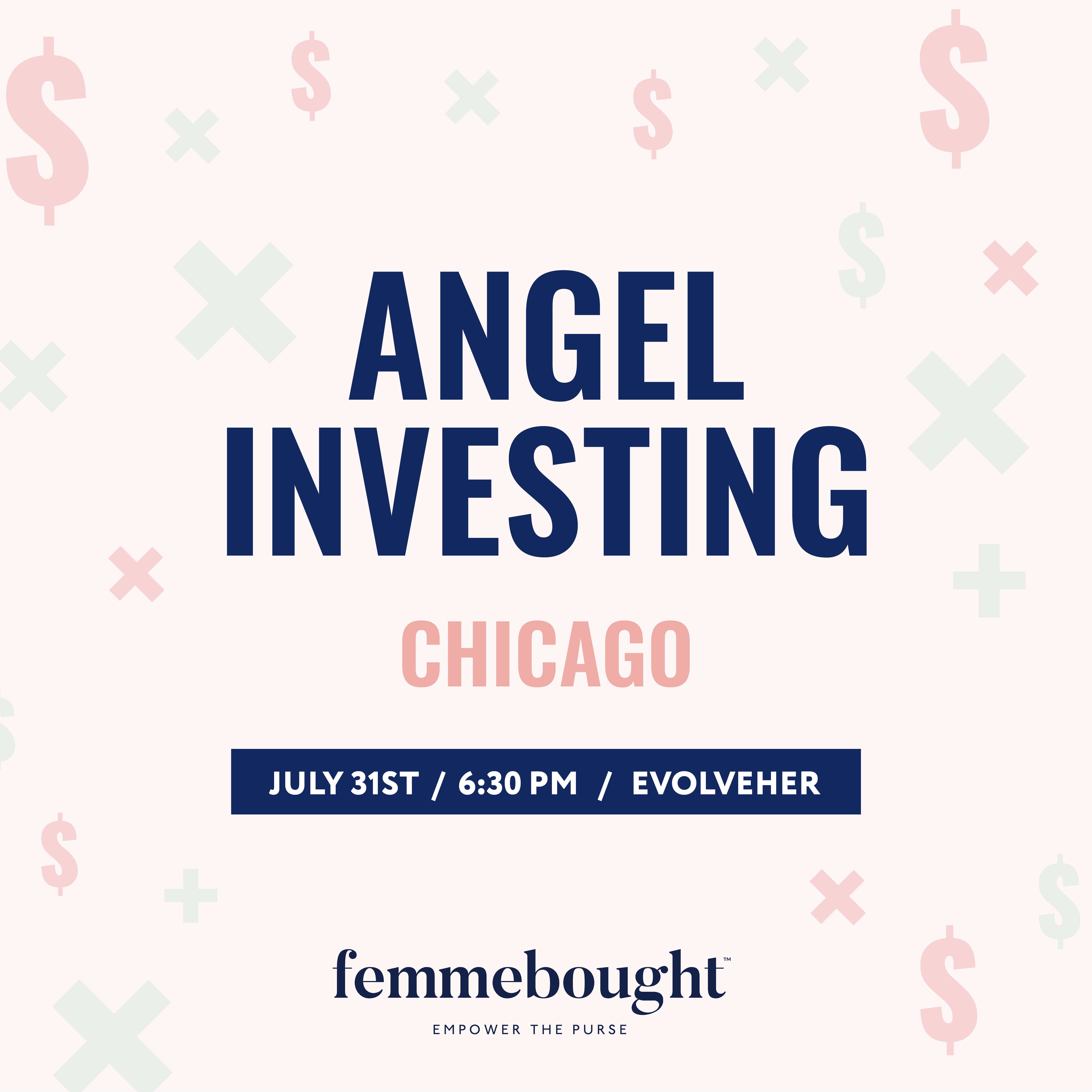 ⚡️Want to mingle with our femmebought community of women-entrepreneurs?

⚡️Searching for a mentor that can help you gain the funding you deserve?

⚡️Looking to learn more about angel investors?

⚡️Invested in seeing the next Amazon, Airbnb, or
Slack but this time founded by a woman?
If your nodding your head to all of those questions, then we would love for you to come out and join us for our Angel Investing event on July 31st at EvolveHer in Chicago!

LOVE A BONUS?

Join us for "femmebought Office Hours" August 1st - 10 am
Have questions about Perfecting Your Pitch and Getting Funding?
Secure one of our limited 15 min spots.
Not in Chicago? No problem! Stay tuned...we'll be sending info about our livestream!