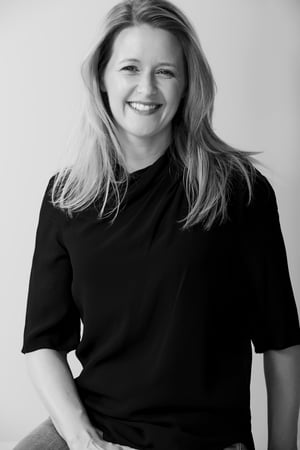 Introducing our favorite Aussie, Amie Fitt, founder of Sparro Designs. Originally from Melbourne, the Sparro story began when an overseas adventure to Hong Kong (HK) presented itself in 2014.

Before relocating, her days, like a lot of us, started with an alarm set at the crack of dawn. She was up and out of the house early - running or going to the gym before heading straight to work. Exercise was super important to maintaining balance. Like many other working women, Amie needed her workouts to not only to maintain her fitness, but also to keep her head in a good place. Morning jogs with friends were more like a good therapy session.

With an ambitious AM routine, Amie typically found herself showering and getting ready at work or at the gym. She'd leave home everyday carrying clothes, shoes, toiletries, a hair dryer, laptop, keys, earphones, my wallet, breakfast, lunch, snacks … lots of STUFF, and lots of bags. Her life in bags!

Maintaining a similar routine was an important part of settling into HK. She joined a local boot camp, and quickly realised this frantic 'life in bags' morning regime was truly universal one for working women.

Regardless of their diverse cultural backgrounds and experiences, they were all women with very full schedules, juggling multiple balls, and women fiercely determined to be the very best versions of themselves. Indeed, some of her closest friends are those she's met over mascara application or and chats over shower cubicles. The women she met in communal work and gym bathrooms are absolutely the ones who inspired the inception of Sparro Designs – the ones up before the sun and getting it done!

One other thing she noticed was their bags. They had lots of them … and they were all seemingly compromising. On either form, or function. They were all either using a stylish bag that looked lovely but was functionally useless, or a traditional sports bag that looked ridiculous carried with heels on afterwards.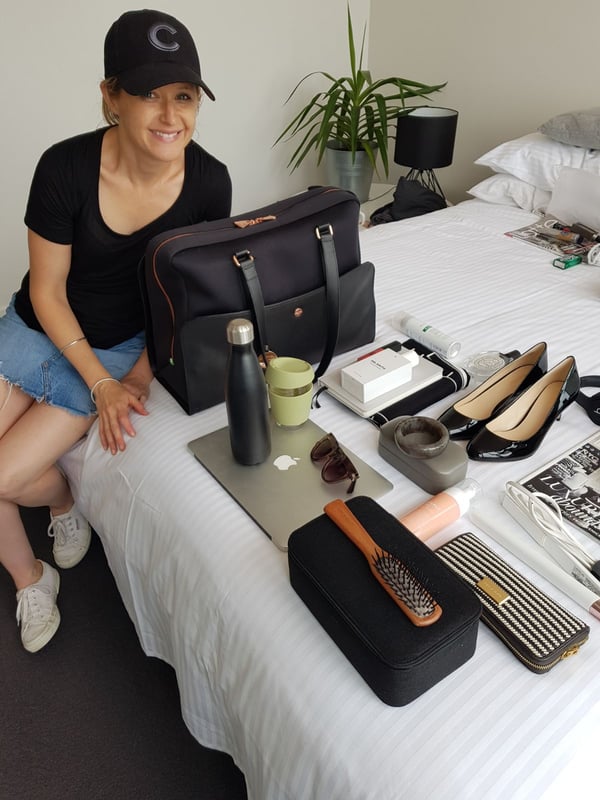 So, therein lies the essence of Sparro. Amie's vision is to create a range of genuine, yet stylish carry-alls that consolidate the many bags women typically carry from workout to work, and everything in between.
After 18 months of product development and navigating manufacturing in Asia, Sparro Designs launched in Australia in late 2017. This was moments before her husband was offered a role in Chicago and they relocated. Amie is now balancing running and growing the business in Australia (with a tricky time zone!), together with preparing to launch Sparro Designs into the US market.
Amie say's in her spare time she enjoys the little things, "I'm a simple soul really - a lover of running, eating, cups of tea and early nights."
Travel forms a bit part of her life too. Between bouncing back and forth from Australia, visiting her manufacturing partner in Asia and taking advantage of the amazing opportunity she have to explore the US, You can usually catch her at the airport - sporting a Sparro bag of course!
For when Amies gets the entrepreneurial wobbles, she likes to remind herself of the quote "Wing it till you bring it" - a reminder that no-one has any idea what we are doing at the start….but you've just got to get on with it!
For when she is faced with a huge and overwhelming task that i don't know where to start, she finds "Eat the Elephant on bite at a time" VERY helpful.
And for life in general (and as was quoted in her High School Year Book) - 'Just do it!' - which is to counteract her tendency to overthink.

You Can Connect With Amie at EvolveHer or Here:
Sparro:
Website: sparrodesigns.com
Instagram: @sparro_designs
FaceBook: @sparrodesigns
Personal
Instagram: @amiefitt
Linked In: Amie Fitt