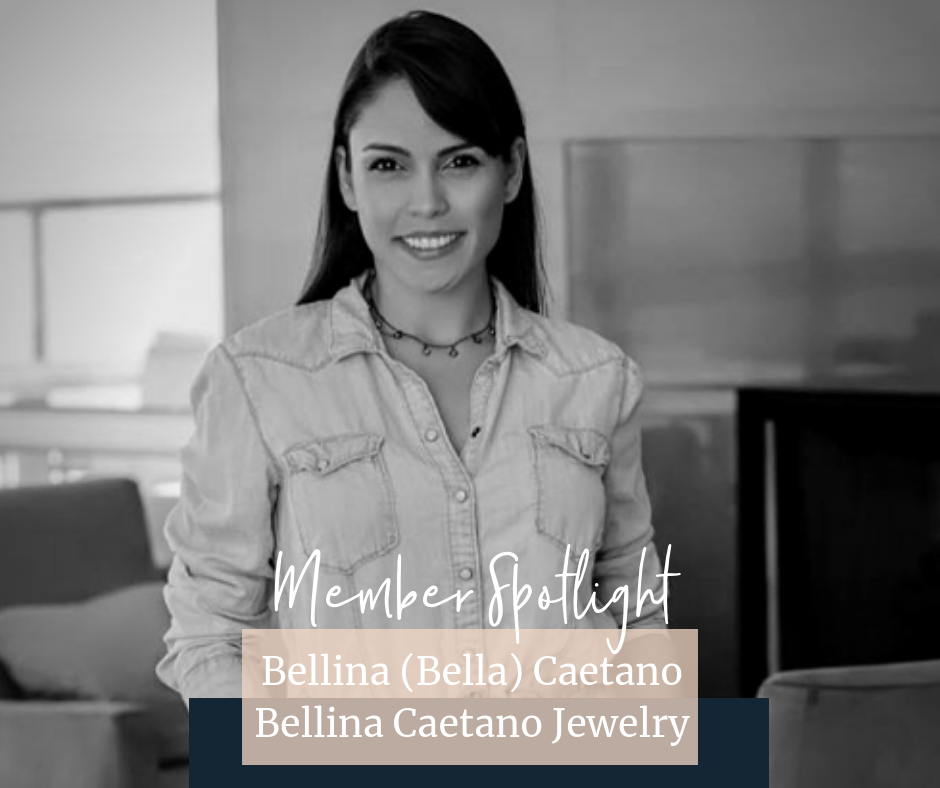 Meet our #LadyBoss of the week, Bellina (Bella) Caetano. This Lady Boss says her Brazilian heritage has given her not only her famous Brazilian curves but also her motivated, social and creative personality, the perfect combination of traits for an entrepreneur. This confidence in her motivation has lead Bella to achieve her dreams of sharing beautiful Brazilian designed and made jewelry to women all over the world. Bella says her main intention is to keep the connection with her culture and to make her work about love, life and the others around her. And even though she leads the busy life of an entrepreneur she still tries her best to find quality time with her American firefighter husband, friends, her family in Brazil as well as her new family in the U.S., and precious alone time with her candles, flowers, cup of tea and God. We are so excited to have this brilliant and beautiful women in our space and can't wait to see all of the amazing things we can achieve together.
Determined, Creative, and Feminine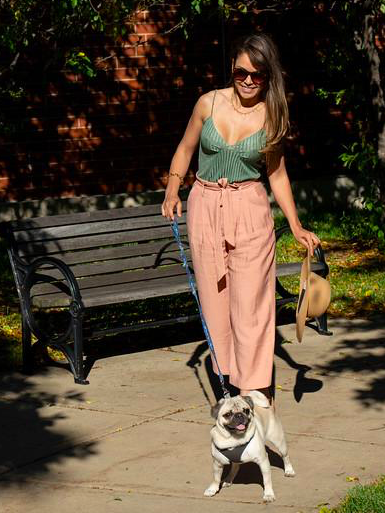 1. How do you stay motivated when you hit a speed bump or faced rejection during your journey?
It is a hard task and I try my best but I am not perfect. First, meditation (just 5 minutes to be grateful for all things) and light stretch and exercise in the morning is the best thing for short term motivation. In the long term, surrounding yourself with positive minds. People who can remind you how good you are because no matter how successful, pretty or rich you are those moments come.
2. What is your process for making a crucial business decision?
I write down everything, take it all out of myself so I can see it clear and in front of me. Normally in my little notebook because it somehow does not feel the same on the computer. I have a strong connection with a piece of paper and a pencil (I write most my things with a pencil because I am a perfectionist) Second step, READ IT! When I read my ideas and how all the aspects could impact my life, I can start feeling what makes sense and what is just my mind overthinking. Try to write something big without looking back, then in the end read it, you will see how much has to be changed or even added to make sense. That is because our minds is a gigantic storage box that has a lot of information but very few explanations. We really have to go through it to decide things. I don't ask for other's opinions until I have a solid idea of what is best for me and what is possible for me to execute, that way I don't get overly influenced by others conditions. What might seem impossible for others is based on their experience and may not always apply to ome. Once I know what I want, opinions are good to perfect my ideas. It is a way to find shortcuts because others can have good tips on how to accomplish things but not what is going to fulfill my decision.
3. What influential woman would you have over for dinner, and what you make them?
My mom, Kendra Scott, Gisele Bundchen and my husband's grandma. All strong women from completely different cultures, decades and backgrounds. They are all responsible for the woman I am becoming. I would cook a French Brazilian fusion of small bites with lots of greens and edible flowers.
4. We all have mentors or someone who has influenced us. Who/what do you identify as your strongest source of inspiration?
My mom, and I just learned that recently. I recently became mature enough to see how strong she had to be to when she had me at age 15. She never gave up on being young and one day she realized it was time for her to be my mom. It's a long story but a beautiful and powerful one, and one I hope to have the opportunity to tell you all.
5. If you could share any wisdom with the EvolveHer community, what would it be?
How to learn a new language and how to adapt to a new culture.
Follow Bella!
www.facebook.com/bellinacaetano/
www.instagram.com/bellinacaetano/
Personal:
www.facebook.com/bellajuly.fritsch
www.instagram.com/bellabecaetano/