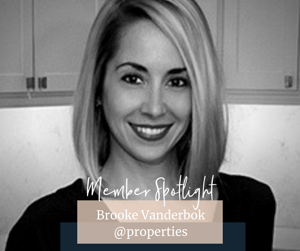 Meet our Lady Boss of the week, Brooke Vanderbok. She's a Chicago native, lover of all dogs (especially pitbulls!) and a top 1% REALTOR® in Chicago. She's incredibly passionate about female empowerment and has built an all-female team to mentor at @properties. Most of the time you can find Brooke winning bidding wars or staging beautiful new listings. When she's not crushing it at work, Brooke is either at a new restaurant opening or at home with her two pitbulls, Wilbur & Gemma.

After college she worked for a top real estate attorney in Chicago. After many years there, that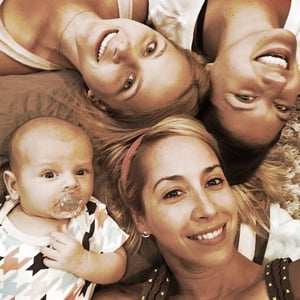 attorney encouraged Brooke to get her real estate license. The attorney saw Brooke's potential even before she did, and for that Brooke will always be grateful! Brooke began selling real estate full-time in 2007 and learned so much working through the market crash of 2008. It was a rough road, but she's glad she had that tough journey as it allowed her to build and be appreciative of the successful business she has today.

Specializing in sellers, buyers, development and investors, Brooke is a top producing Realtor in Chicago. She's recognized as a Top 1% Producer by the Chicago Association of REALTORS® and Top 100 at @properties. Brooke is known for being a full service REALTOR®, which means she supports, educates and advocates for her clients from start to finish and after whenever anything comes up. She's worked with some clients for years to find the right property. When they do find it, she helps them to be in the strongest negotiating position possible. Having been in the business for over 12 years, Brooke has a strong network of contractors and other home professionals who help her clients with anything they need to update their home. From a selling perspective, Brooke assists her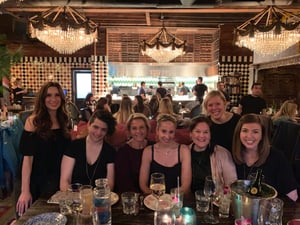 clients in preparing for sale whether it be beneficial in-home updates or staging. She has a team that supports her so she can be her clients go-to for all needs in housing. There are a lot of talented REALTORS® out there, but Brooke hasn't come across many (if any at all) that service their clients the way she does. It's truly Brooke's passion for the full process of buying and selling real estate that's helped her to become one of the top 75 agents in Chicago proper (out of thousands!) in 2018.
Brooke's passion comes to life through taking care of others. She's passionate about helping her clients and that is her value to them. It's Brooke's goal to seamlessly solve any challenge that may arise. Any real estate agent can take their clients to see homes, but where Brooke shines is seeing the potential in a home, handling construction inquiries and ensuring her clients are happy with their decision. She's passionate about educating first-time buyers, which inspired her to launch free real estate classes on the home buying process. Keep an eye out for her upcoming classes in the events calendar! She's always happy to connect and answer any questions over coffee, too! Feel free to book a time on her calendly.


Favorite quote
"Behind every successful woman is a tribe of other successful women who have her back.