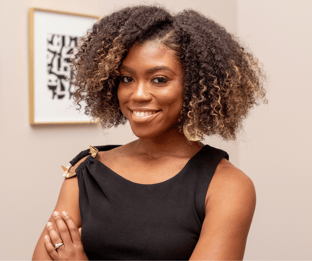 Dinai Yelverton wears many hats, but two of her most prideful roles are wife to her hubby Derek and mom to daughter Dreux and son Dyllan. When she's not having a dance party with her daughter, or sing-a-long with her son, she is working around the clock ensuring her clients receive 5-star service as their premier experiential event specialist.
Her journey to entrepreneurship was not a traditional one, however. Upon receiving her MBA from Hampton University, Dinai began her career at KPMG, a global accounting firm in the fall of 2011 as an audit associate in Chicago. After the birth of her daughter, Dinai took a few months off to be home with her newborn. In February of 2013, Dinai joined AAR CORP., a global aviation support company, as an internal auditor. After a year and a half in this capacity, she transitioned into a role within a developing Communication & Marketing department where she managed digital internal and external communications across the entire company, which included conceptualizing, developing, and executing a brand new social media strategy. She also assisted in creating digital marketing material for events such as employee events, trade shows and college recruitment activities.
While at AAR she worked closely with the U.S. Department of Commerce to plan and execute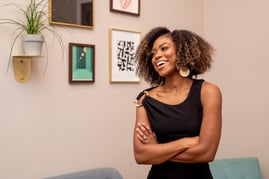 two private luncheons for C-suite executives, created an annual office-wide series of events for breast cancer awareness, and re-developed and managed a 5-week long mentorship program with Chicago high school students.
For years, event planning was just "a side hustle". But it just wasn't enough. In March of 2016, Dinai took a HUGE leap of faith and left her role as the Corporate Communications Manager at AAR to focus solely on her independent event planning company, unDINAIable Events, 6 months shy of the birth of her son. Today her clients range from wedding clients to non-profit and corporate organizations. Dinai is also the curator of Mommies & Mixers, an annual event geared to inspire women and mommies to live passion-filled and purpose-driven lives. Each year the event supports women and families in need.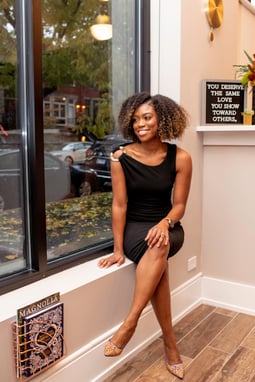 Dinai turned her side hustle to a full time career in March of 2016! When she began planing events she did so on the weekends while maintaining a career as an auditor and later communications manager. When the demands got to be a bit much and she found her self forgoing her lunch hour to meet with clients, performing venue walkthroughs, and designing floor plans, enough was enough! She left the corporate world and entered the world of "full time event planner". For the last three years her clientele has grown and she has gone from planning small retirement parties to 500+ attendee conferences and providing assistance to sporting events such as the Laver Cup, Special Olympics, and Nike Tournament of Champions!
Aside from her family, Dinai's passions include creating memorable experiences for people. She genuinely loves to see people laughing and having a good time. Life should be enjoyed!!
Favorite Quote:
"I can do all things through Christ who strengthens me"- Philippians 4:13
Follow Dinai!
IG: @i_am_dinai & @undinaiable_events
Facebook: @unDINAIableEvents
LinkedIn: Dinai Yelverton
Website: Dinaiyelverton.com