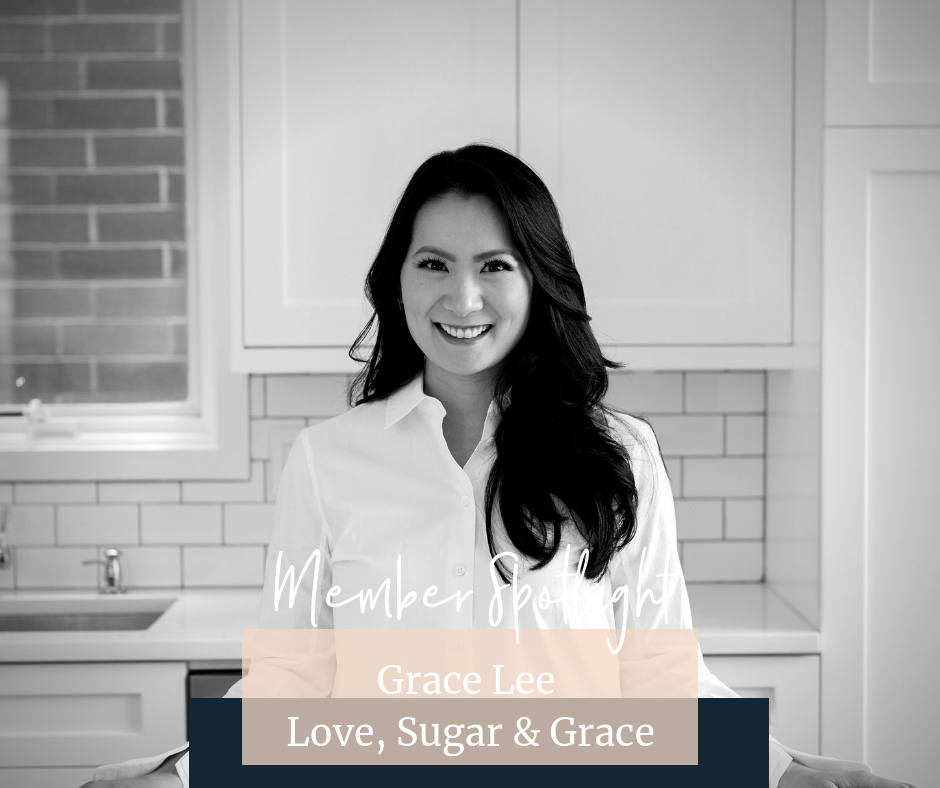 Meet this week's Female Feature, Grace Lee. Founder of Love, Sugar & Grace bakery, Grace makes custom desserts and loves working with unique themes and creating Instagram worthy desserts. Her love for baking began in second grade with the first dessert she's ever baked: New York-Style Cheesecake. From the moment her mom purchased a cookbook from a work fundraiser and brought it home for her, Graces' passion for baking only grew stronger.
photo by: Julie Dietz Photography


Although Grace ended up going to law school, She still found time to bake as a hobby on the side. During her second year, a friend asked Grace to cater her 400-guest wedding at Union Station. She couldn't turn it down despite having zero knowledge about catering and costs. Even though she barely made any money from that event, her tiny apartment kitchen was a mess, and she hardly slept—she couldn't wait to tackle her next event. It was then that Grace knew baking was her true passion.
Grace slowly started baking for friends and family events. Eventually she couldn't keep up with being an attorney and juggling her own dessert orders, so she took the plunge and started Love, Sugar & Grace.
photo by: Julie Dietz Photography
In her free time, Grace loves to spend time with her friends and family. She also loves to bake on her own time to keep up with new techniques and explore other creative baking avenues. She also loves checking out the Chicago dining scene, traveling to new cities and exploring their restaurants, and of course, bakeries.
Favorite Quote:
"A day without laughter is a day wasted." - Charlie Chaplan
Follow Grace!
Website: http://www.lovesugarandgrace.com/
Instagram: @lovesugarandgrace