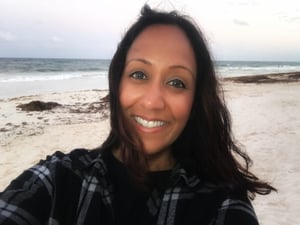 Meet our lady boss of the week, Harleen Singh. She's a Corporate Relations and Events Officer for The Shriver Center and is a true blue Chicagoan - a fan of everything Chicago! She is committed to the greater good and always up for an adventure. Harleen's journey to her current role is pretty unconventional. She was a property management accountant for over 10 years when she realized her life was feeling unfulfilled. Harleen recognized that we spend so many of our waking hours at our jobs that it was time to make a change. She abruptly quit her full-time gig as an accountant back in 2014 and has not looked back. Through fate and the universe's super powers, she was able to meet someone through mutual friends who helped launch her career in the nonprofit world.
At the age of 33, Harleen started all over again as an unpaid intern (volunteer) for 6 months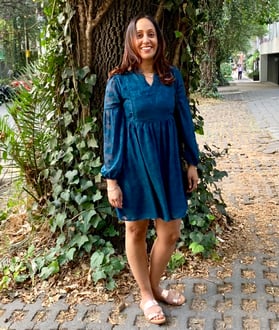 and that led her to a contract role and now a full-time staffer at the Shriver Center as their Corporate Relations & Events Officer. Harleen oversees the relationships with the Shriver Center's corporate partners as well as directs all of the events. She is driven and motivated now because she is working for a purpose drive organization. The Shriver Center provides national leadership in advancing laws and policies that secure justice to improve the lives of people living in poverty. Her values and align with the values of the organization that we should be a nation free from poverty, with justice, equity, and opportunity for all.
Harleen is passionate about bringing clean water and sanitation to the developing world through a beloved organization she is involved in: Surge for Water. She is a huge Chicago sports fan (sorry not Sox but I will cheer if they are in the finals!). Harleen never realized truly what unconditional love felt like until her niece and nephew were born. They bring her purpose, love, and light.
Favorite Quote:
"I believe that your tragedies, your losses, your sorrows, your hurt happened for you, not to you. And I bless the thing that broke you down and cracked you open because the world needs you open."
~Rebecca Campbell
Keep Up With Harleen & Check Out Her Recent Article Written For Medium