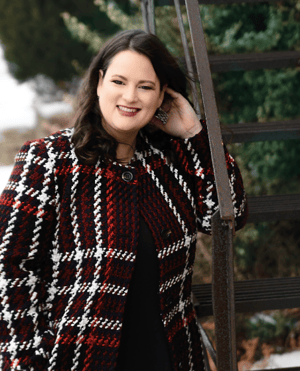 Meet Johanna Klotz, our lady boss of the week! She's a life-long Illinois native who loves Chicago and is so excited to see this community developing for the women of Chicago. Growing up with three sisters who are extremely close, she's experienced the power of women cheering women on! Johanna is a financial consultant at a boutique consulting firm (Salo, LLC) specializing in Finance/Accounting projects for international, Fortune 500 companies. She loves a good challenge and traveling for work!

To give back, Johanna is also the Fractional CEO and Business Coach for SHE Changes Everything, a women's wellness company co-founded by her sisters. They hold women's wellness events around the country and Johanna travels with them to help run everything behind the scenes. She loves to be able to spread a positive message of empowerment and women's wellness while doing it with her sisters. She's traveling to Orange County, CA in May, staying local in Chicago in July, Nashville in September, and Oak Park, CA in October.

Johanna doesn't have a lot of free time. She actually has to be intentional about creating it. When she has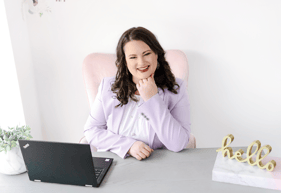 the time, she loves doing yoga at different studios around the city. Zen Garage Yoga is her current favorite! Johanna enjoys making time for coffee with friends (Metropolis Coffee Company's Lavender latte to be exact). On the weekends, she likes to have a good book to dive into. One fun fact: Every book she owns is on her kindle.
Favorite Quote:
Johanna's sister always says, "Your body was made to heal." She's had some health challenges and watched close friends and family member deal with health challenges in the past. Johanna believes that a powerful wellness tool you can tap into is the belief in how powerful and perfectly designed your body is. She explains it as 'life changing'. She thinks especially as women we can spend a lot of time fighting our bodies or wishing little cosmetic things were different instead of taking a step by and celebrating that it shows up for us every day and allows to chase our dreams and live life!