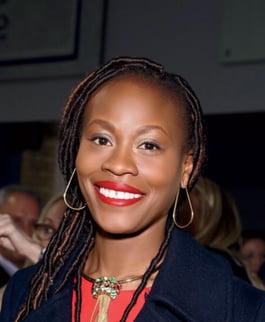 Meet Kadie Afrik, our lady boss of the week. She considers herself a global citizen because she's been blessed to experience the world through her own background and traveling. She's originally from West Africa, born in Sierra Leone and grew up in Senegal. Since moving to the US for college, Kadie has lived in Michigan, LA, NY (15yrs) and now Chicago.
Kadie is the founder of Delta Fashion, a platform for ethically & sustainably conscious fashion brands and consumers who are passionate about engaging in positive changes to the sourcing, production and consumerism of clothes. She's spent nearly 15 years in the fashion industry doing apparel design, merchandising, branding and sales. She spent the last decade honing her expertise at marquee organizations such as Ralph Lauren, Prada and LVMH in New York and Milan.

In 2019, Kadie started asking how she can help reshape the conversation and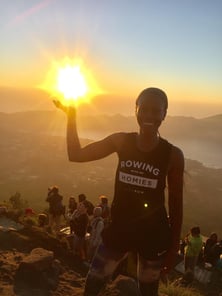 narratives around sustainability, starting with fashion. As a result she established Delta Fashion Global in Chicago, an organization dedicated to spotlight Midwest's ethical and sustainable fashion community. As part of her desire to discover the intersection of fashion, lifestyle and culture, Kadie curates experiential events bringing some of the most exciting names to the table and connecting a community interested in championing social change.
In her free time, Kadie enjoys fitness, wellness, baking, listening to podcasts, traveling and experiential learning. Multi-culturism and social consciousness are two interests she enjoys pursuing in her free time and professionally. Her cultural curiosity is rooted from her exposure to a diverse community during her upbringing in Dakar, Senegal and notably at the international schools she attended. Since moving to the US for her undergraduate studies in Fashion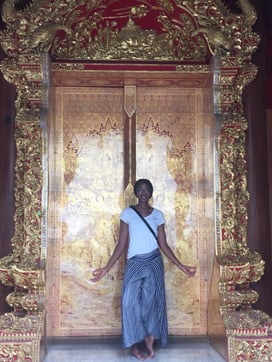 Design, Kadie continued to explore multi-culturism through traveling (15 countries & multiple cities) and indulging in experiential learning to maintain a global outlook that not only helps her personally and professionally, but also stimulates her involvement in philanthropy, (particularly causes that empower women & children) and her contribution to missions that promote responsible, ethical and sustainable living.
Favorite Quote:
"Challenges are gifts that force us to search for a new center of gravity. Don't fight them. Just find a new way to stand." -Oprah Winfrey
Learn more about Kadie and her company, Delta Fashion.