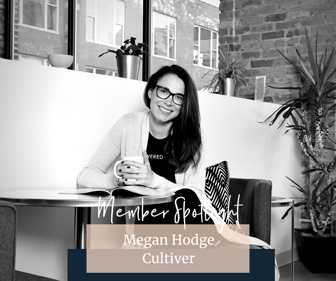 Meet Megan Stewart Hodge, founder of newly launched Cultiver and an executive, public speaker and advocate for diversity and cultures of inclusion. Megan strives for whole-person success in her interwoven career and personal journey, prioritizing authenticity in life and as a leader in the insurance industry. Megan has cultivated her expertise as a leader throughout her career with a strong focus on: operational strategy, innovation, fostering talent and inclusive culture development and consummate client advisory.
Megan's most recent endeavor,
Cultiver
, is an advisory practice focused on fostering and advocating cultures of inclusion. Critical for achieving truly diverse talent at all levels of an organization, cultures of inclusion are imperative in driving innovation and future of work success. Targeting the insurance and financial services industries, Cultiver provides a comprehensive strategic approach to building cultures of inclusion within professional services organizations.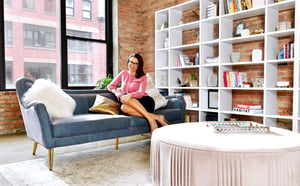 Corporate Clients: Cultiver's hybrid offering optimizes impact to its corporate clients through Consulting, Training & Development and Executive Coaching.
Private Coaching Practice: In addition to these corporate clients, Cultiver offers a private coaching practice targeting rising women leaders and executives.
Advocacy: Cultiver further advocates cultures of inclusion by elevating visibility of its importance through public speaking engagements, event planning with aligned industry and community organizations and through publications.
Authentic to her long-standing championship of diversity and inclusivity, Cultiver was born from Megan's commitment to drive meaningful change within the insurance industry and broader business community. Similarly, Megan is also the author of Voix, commencing in January 2020 in the glu, a monthly story-telling series highlighting the imperative of using our individual and collective voices to advance and empower women in all facets of our lives.
Learn more about Megan's story and Cultiver in Clarity, Authenticity & Agency
here.
Megan is inspired by aligned champions of women, diversity and inclusion who use their voice to advocate and empower others. Specifically, she is inspired by the support, humor and strength of the incredible women in her "Girls Club" - friends, former colleagues & family members - and by her 10-year old daughter & 6-year old son to be authentic and to use her voice as a positive force for change.
Favorite Quote:
"Diversity is being invited to the party, inclusion is being asked to dance."
-Verna Meyers, Culture-change Catalyst
Follow Cultiver!
@cultiveradvisors | Twitter | LinkedIn | Instagram | Facebook
Website: www.cultiveradvisors.com