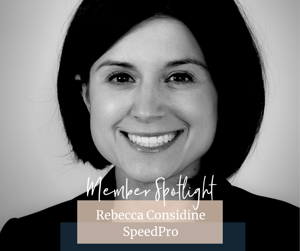 Meet our lady boss of the week, Rebecca Considine. She's a Partner at SpeedPro Chicago, a large format printing company, and is a passionate, enthusiastic, problem solver who loves to communicate and construct creative marketing solutions. She is a twice finisher of the Chicago Marathon, and holds a 3rd Degree Black Belt in Taekwondo with over 20 years of Martial Arts Experience. She is a wife, a mom of two precious girls, and a business owner.
She joined longtime friend and mentor, Eric Lazar in March 2016 as Partner at Speedpro Chicago Loop. They both shared the passion and enthusiasm for changing the lens with which others view the print business through creative marketing and outstanding customer service.

They strive to use SpeedPro as a platform to serve Chicagoland.

SpeedPro Chicago Loop: Is are a large format digital graphics company with an expertise in a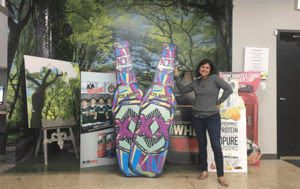 large swath of impactful signage solutions for any industry. They have the ability to be your single point of contact and handle all your large format graphics needs coast to coast. Here are a few examples:

Floor& Wall Murals



Exhibits & Trade Shows



Corporate Decor



Event Signage



Window Graphics



Posters, Decals, & Banners



Custom Print Wallpaper



High-Speed Routing & Cutting



Prototype & Short Run Boxes



Point of Purchase Displays



Print to Metal, Acrylics, Canvas & Wood



Vehicle Wraps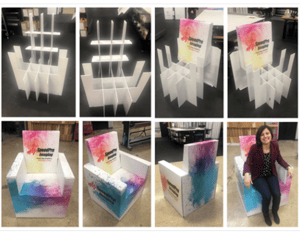 They distinguish themselves from the competition through a commitment to delivering innovative ideas, product excellence, and superior customer service. Their approach incorporates a holistic 360-perspective of your business and an evaluation of the real estate available for use to most effectively communicate your brand and your voice for maximum "Surface Impact". They are not just another printer, but a true marketing solutions partner.

She loves exploring Chicago with her family and is a fangirl of the UFC, including attending UFC events around the country
Favorite Quote:
"Your best teacher is your last mistake"
Keep up with Rebecca:
Twitter: @SpeedProCL
Facebook: @speedprochicagoloop
LinkedIn: https://www.linkedin.com/in/rebecca-considine-speedpro/