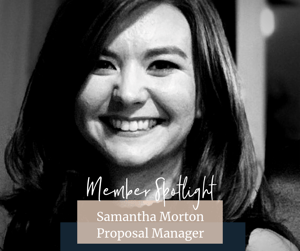 Meet our Lady Boss of the week, Samantha Morton. She's the Proposal Manager at Child Trends, a growing non-profit that focuses on improving the lives and prospects of underrepresented children and youth through evidence-based research. She helps to make sure that the organization submits winning funding proposals by managing the process and reviewing final materials before sending them out to various funders.

Sam is extremely organized and methodical. She categorizes her books and organizes her clothes and closets with a zeal that would make Marie Kondo proud. That desire for order amid chaos is probably why she was so successful when she started out on this career path. It's a running joke amongst most proposal managers that no one sits down when they're young and says, "I want to work with funding proposals." It's always been a career you just fall into, and Sam certainly landed right in the middle.


Sam had every intention of using her degree in Art History for something related to that field,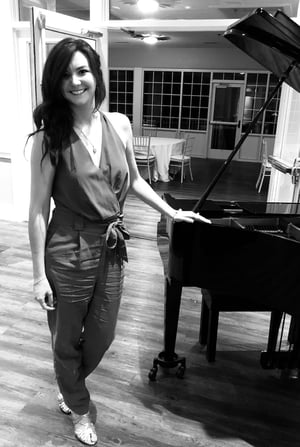 but after graduating college, she was living in Milwaukee with her fiancé and just needed a job. Philanthropic organizations had always appealed to her, and initially, she wanted to work with an art museum. At the time, it was a struggle to find anyone hiring, let alone an art museum with an opening for a recent college grad with too much debt and a bachelor's degree. Sam ended up freelancing with an independent curator for a few months, who sparked her interest in other nonprofits where, while she might not have been able to work with art, she was able to use my organizational skills.
Eventually, she accepted an administrative position in the Biophysics department at the Medical College of Wisconsin. Physics and Sam do not get along, but despite the fact that she does not understand the subject matter, she thrived. The mechanics of the job were really about making sure that the funding proposals written by various teams answered every question requested by the National Institutes of Health (the major funder for the department) and were properly formatted. Essentially, it was a specialized form of editing, and Sam knew that she was good at that.
Fast forward four years (and two cross-country moves) later, Sam currently manages the proposal process for Child Trends from inception to award, providing oversight on the review, coordination, and submission of about two to three proposal bids per week. In addition, she manages the review and submission process for post-award reports, and she helps to ensure that all of the organization's projects are compliant with federal (or other funders') regulations. In the past year or so, she has also started to delve into developing organizational policies and changing internal processes to help the proposal cycle run more efficiently and effectively.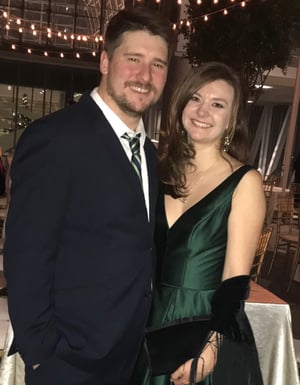 Sam is a bit of a homebody, and since she works entirely remotely, it's made it easy for her to start new hobbies. She really loves being creative, so anything that she can make with her hands is fun for her. Sam's latest hobbies are baking artisanal bread from scratch and refurbishing furniture around her house. She just mastered her own sourdough starter, and her next furniture piece will most definitely be a desk. She also love to read, and finds that her cat is constantly upset that she spends more time doing other things than snuggling with him.
Favorite Quotes:
"If one cannot enjoy reading a book over and over again, there is no use in reading it at all." – Oscar Wilde
"Not all those who wander are lost." – JRR Tolkein
Connect with Samantha on LinkedIn!