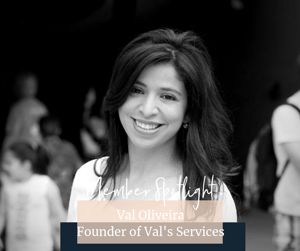 Meet our Lady Boss of the week, Val Oliveira. She's the founder and CEO of Val's Services, founded in 2010 with the promise to deliver the best cleaning service in the Chicago area. After she moved to the US from Brazil, she was having difficulties trying to find a thorough cleaning service like the one she used to have in her home town. Determined to get a service that her house deserves, she started training the cleaners to pay attention to the tiniest details. Then she understood that Chicago needed professional cleaners that would take care of clients homes as their own.

Today, Val's Services continues to grow with the mission to

provide

the gift of time to their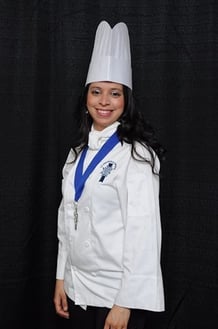 clients by offering the best cleaning services in the Chicago area. Val is driven and energized by having her clients happy with their services. Prior to becoming an entrepreneur in Chicago, Val was an attorney in Brazil. When she arrived in the Windy City, she became a chef after studying culinary arts at Le Cordon Bleu. Then Val got a Masters Degree in International Business and started teaching at Kendall College and Argosy University.
With such a busy life, Val appreciates when she has time to relax. She enjoys relaxing by going to spas, trying new food and restaurants, going to tea parties and afternoon tea places. If you know a good afternoon tea in Chicago, let Val know, she wants to try them all!
Favorite Quote:
"There's no substitute for hard work" - Thomas A. Edison
Learn more about Val: