During this work sesh, we focus on be
st practices for managing finances in midst of a crisis featuring
Alison Bettonville, Director of Investment Strategy & Research at
CAP STRAT
.
From personal savings, managing 401k's & debt to financial relief options for small businesses, we cover off on a range of topics requested by YOU!
Links to financial relief for small businesses
(updated 4/22/20):
About Alison Bettonville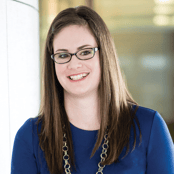 Alison is a Principal and manages our investment strategy and research initiatives and helps to enhance our investment monitoring and evaluation tools for client investments and portfolios.

She is a graduate from Marquette University, graduating with Honors, receiving a B.S. in Business Administration, majoring in Finance, Economics, and International Business with a minor in Spanish for the Professions. She was admitted into their Applied Investment Management Program, in which she and her peers managed a sleeve of the University Endowment, and Alison specifically helped oversee the international equity portfolio. Alison is a Chartered Financial Analyst (CFA) and a member of the Illinois CFA Institute
About CAP STRAT

CAP STRAT is a Registered Investment Adviser that provides independent, fiduciary investment and retirement consulting, asset management and private wealth advisory services to institutions, individuals and families. CAP STRAT is headquartered in Oakbrook Terrace, IL. Learn more on our website http://capstratig.com/ and checkout our videos: CAP STRAT YouTube Channel
CAP STRAT Women's Forum was started in May 2015 and today reaches over 3,000 professional women in Chicago and So. Florida, ranging from emerging leaders to executives, age 30's through 60's, in varied industries and professions. Our mission is to support the personal, professional and financial success of women through a community, events, and resources that inspire and propel women to live empowered and fulfilled lives.
We host productive work sesh's every other Tuesday at 11am. Want us to cover off on a specific topic? We'd love to hear from you! Feel free to email us at hello@evolveher.community.