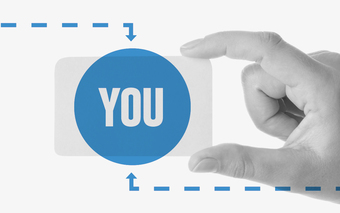 About This Workshop
Very few of us graduate from school with a clear idea of what we want our careers to look like. Even when we think we know what we want, there are all sorts of obstacles to landing the right job. And worst of all, when we've finally gotten that job that we think will make us happy, it doesn't. This leads to dissatisfaction and under-performance…and the process begins again.
A Gallup study found that nearly 70% of people feel disengaged by their work. In other words, they work because they have to, not because they want to. If that sounds like you, then join us for this solution-oriented workshop. We will help you to discover what matters most when it comes to finding inspiring work. We'll then teach you a clear and compelling approach to find, and get, a job you love faster. It won't happen all at once, of workshop, but this workshop can jumpstart your journey towards finding joy and meaning in your work.

This workshop will be hosted online due to safety considerations, please check out the "Preparation" section on the bottom of this page. Registered participants will be notified in advance of this program with information on how to log in to the workshop.
Takeaways
Find how to avoid the mistake that everyone makes when making a career transition
Learn how to identify a true "dream" job in a world full of uninspiring opportunities
Be equipped with a "playbook" for getting a job you love (including scripts and email templates to help you secure an interview and win the position)
Learn specific daily practices you can start right away to ensure the success of your career transition
Preparation
This workshop is designed for anyone who wants to learn solutions and strategies to find their dream job.
This workshop is taken completely online via

Zoom.
You will need access to a laptop or computer with strong internet connection.
Workshop set up information will be emailed to all signed up the day before the event launches.
About the Instructor
Joy Haugen Senior Global Career Coach + Program Manager ,
General Assembly
Joy Haugen has a passion for helping individuals live the life they have always imagined...whether that be a new career, tackling a new adventure, or finding that new tribe of powerhouse people to surround themselves with! Joy brings possibility and creativity to inspire others and make a difference.
With her corporate background and current role as a Global Senior Career Coach and Program Manager for General Assembly, Joy Haugen offers close to a decade of experience in identifying value-driven solutions that cultivate strong relationships and establish effective business practices. She devises practical strategies for maximizing and supporting the strategic goals of an organization while keeping the human capital as her driving force. Her tactics lead to integrated, innovative, and effective processes that evoke results to ensure that individuals are reaching their full potential!
About General Assembly
General Assembly is a pioneer in education and career transformation, specializing in today's most in-demand skills. The leading source for training, staffing, and career transitions, we foster a flourishing community of professionals pursuing careers they love.
What began as a co-working space in 2011 has since grown into a global learning experience with campuses in 20 cities and over 35,000 graduates worldwide.
As individuals and companies struggle to compete in an increasingly technological economy, General Assembly provides award-winning, dynamic training to close the global skills gap.