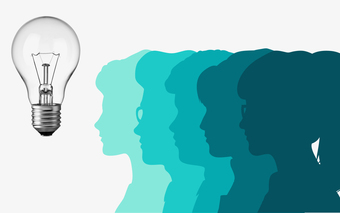 About This Event
With most interviews starting on the phone, and many doing early stage interviews via webconferencing, establishing your best self early is vital to the interview process. That being said, most people don't realize how they come across through most digital mediums.
This lesson will not only give an overview of pitfalls when interviewing online, but also helpful tips and tricks for presenting your best self through the phone or online.
Takeaways
By the end of the webinar you will:
make a great digital first impression!
know how to set your environment for not only your best self to shine, but so that it isn't visually distracting to others.
get your personality across through a webinar or phone setting in a way that emphasizes your strengths.
About the Instructor
Erin Ford Sr.
Manager, Student Experience & Outcomes,
General Assembly
Originally hailing from Florida, Erin Ford has been living and working in the Austin market for a decade. Having served at two corporations as a Director of Training and Employee Development, she transitioned to the tech industry in 2015, working with UX and development roles for the digital creative firm Vitamin T. Beginning in 2018, she joined the General Assembly team as the campus Career Coach and has enjoyed being able to help coach the next generation of Austin technical talent. Having recently been promoted to Sr. Manager, Student Experience & Outcomes, she now oversees the entirety of the student lifecycle at GA!
About General Assembly
General Assembly is a pioneer in education and career transformation, specializing in today's most in-demand skills. The leading source for training, staffing, and career transitions, we foster a flourishing community of professionals pursuing careers they love.
What began as a co-working space in 2011 has since grown into a global learning experience with campuses in 20 cities and over 35,000 graduates worldwide.
As individuals and companies struggle to compete in an increasingly technological economy, General Assembly provides award-winning, dynamic training to close the global skills gap.
About Free Fridays
At General Assembly, we've been thinking a lot about the current and future state of career development and the skills that will build resiliency. Despite this age of uncertainty, we believe that learning has no limits. Whether you're looking for a new job or wanting to diversify your skill set to become more employable, our community of experts is still here for you, online.
That's why we're excited to announce our new Free Fridays. Every week through June, join peers from around the world to experience our most popular workshops (ranging from $60 to $200 USD in value) — for free.* From coding, to data and marketing, to UX design and career development, explore the tech skills that will keep you in demand and in the know.