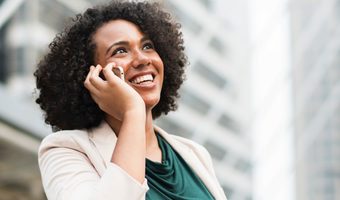 Join Ellevate and the Development Center for an Entrepreneurship Unplugged Panel - an evening of inspiring stories and candid conversation with female entrepreneurs.
What you'll learn at this event:
Hear personal accounts from female entrepreneurs and service providers about the opportunities and challenges women entrepreneurs face.
Candid perspectives on managing the good, bad, and ugly elements of entrepreneurship.
Inspirational perspectives to help you launch your own venture.
*Members log in for a free ticket *
About the WBDC
The Women's Business Development Center (WBDC) is a 501(c)(3) nationally recognized leader in the field of women's economic development. The organization was founded in 1986 to provide programs and services to support and accelerate women's business ownership and strengthen the impact of women on the economy by creating jobs, fueling economic growth, and building strong communities. The mission of the Women's Business Development Center (WBDC) is to support and accelerate business development and growth, targeting women and serving all diverse business owners, in order to strengthen their participation in, and impact on, the economy. The WBDC serves clients from all walks of life with a focus on women, minorities, and veterans (majority from low to moderate income areas), providing:
Capacity building to scale businesses to compete in the marketplace;
Technical assistance and financial support to help clients develop, manage, and grow businesses;
Business financial education, including debt/equity placement and direct lending
Customized business development services and support for veterans, childcare entrepreneurs, Latinas, and high science entrepreneurs;
Corporate and public sector procurement opportunities; and
Women's Business Enterprise (WBE) certification.
The WBDC is headquartered in Chicago, Illinois, with other Illinois offices in Aurora, Richton Park, and Little Village.
Outside of Illinois, the WBDC covers eight other Midwestern states (Iowa, Kansas, Minnesota, Missouri, Nebraska, North Dakota, South Dakota, and Wisconsin) providing certification, capacity building, and procurement opportunities. Additional WBDC offices are located in Minneapolis, Kansas City, St. Louis, and Milwaukee.
Since inception, the WBDC has served over 85,000 women, held more than 13,000 entrepreneurial training workshops, secured over $82 million in financing, and facilitated more than $1 billion in government and corporate contracts. We certify approximately 1,900 Women Business Enterprises (WBEs) annually.
About Ellevate
Ellevate Network is a community of professional women committed to helping each other succeed. We use the power of community to help you take the next step in your career. This is where you can meet a mentor or sponsor, get inspiration from other women, and make connections that last.
We also work with companies committed to diversity and inclusion, providing them a framework to become a leader in diversity, attract top talent, and retain high performers through our customized programming, access to career resources, and top-notch events.
Learn more at www.ellevatenetwork.com/
---