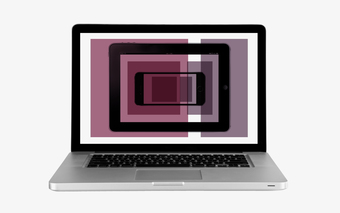 About This Event
It's no secret that women are underrepresented in the tech industry, and we still have a long way to go to level things out. When considering what changes need to be made in order to get more women in tech, the answer is clear and simple: Role models are key. We need to make women in the industry more visible so that other women and girls can easily visualize themselves in similar roles.
Join us as General Assembly celebrates women in UX. We have invited a panel of outstanding women from different backgrounds to discuss their paths to UX, how it's changed their lives, and how you can benefit from it too. Engage with your fellow UX designers and talk about experiences, both positive and negative, and get the support and inspiration that your are looking for.
Come listen to these women in UX discuss how they got started in the industry, what an average day looks like, which tools and programs to learn, and more.
About General Assembly
General Assembly is a pioneer in education and career transformation, specializing in today's most in-demand skills. The leading source for training, staffing, and career transitions, we foster a flourishing community of professionals pursuing careers they love.
What began as a co-working space in 2011 has since grown into a global learning experience with campuses in 20 cities and over 35,000 graduates worldwide.
As individuals and companies struggle to compete in an increasingly technological economy, General Assembly provides award-winning, dynamic training to close the global skills gap.