The signs, stages, and how to avoid burnout.

Feeling bloated, gassy, and generally stuffed? How digestive health relates to signs of exhaustion, stress, and burnout.

Getting rid of the late-night munchies - is this intermittent fasting? And what does this even mean?

You're non-stop, on the go, and doing it all in heels. Learn how to stop, breathe, eat properly, and simply...take a moment.
And much more!
Drinks and light bites to be served
About The Seam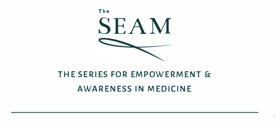 The Seam is a collective of doctors, business leaders, wellness experts, and activists dedicated to transforming the way the world thinks about women's medicine and preventive health.
Women's health advocacy requires community activation at all levels. That's why we create special programming and long-tail education initiatives to give women in the US and around the world tools to lead healthy, proactive lives.
About Shana Robinson
Shana Robinson created Wellness A-to-Z, A Corporate Survivor's Guide to Health, Wellness and the Pursuit of a More Harmonious Life. She helps cultivate all facets of emotional and physical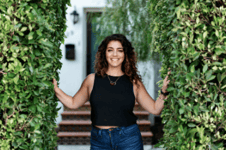 intelligence to help you thrive in all aspects of life-empowering you to navigate challenges and transitions through work, life, health and wellness in this ever-changing world through the lens of health, wellness and Traditional Chinese Medicine. Shana understands the fast paced corporate life as she's worked at Yahoo, eBay, Google, Twitter, Blue Apron and Compass in Human Resources and Operations. Shana holds a B.A. from Santa Clara University, a chef's training certification from The Natural Gourmet Institute and is a 200 hour RYT.
About Amy Cohen Epstein
Amy Cohen Epstein is the President and Executive Director of the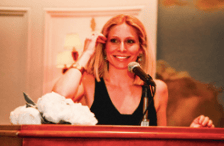 Lynne Cohen Foundation. Established in 1998 in memory of Amy's mother, the Foundation combats women's cancers through education, preventive care, and collaborative medicine. The Lynne Cohen Foundation seeks to empower women with knowledge of symptoms of ovarian and breast cancer and their subtleties, the promotion of self-awareness, and the medical resources to take action.
In 2019, Amy founded The Seam. In partnership with the Lynne Cohen Foundation and its network of multi-disciplinary preventive care clinics, The Seam provides crucial health resources and navigational tools while embodying a holistic approach to women's health education.
Amy has been featured on the Today Show, MSNBC, FOX News 11, Los Angeles Times, People Magazine, Ladies Home Journal, and received the Reader's Digest Health Heroes Award.