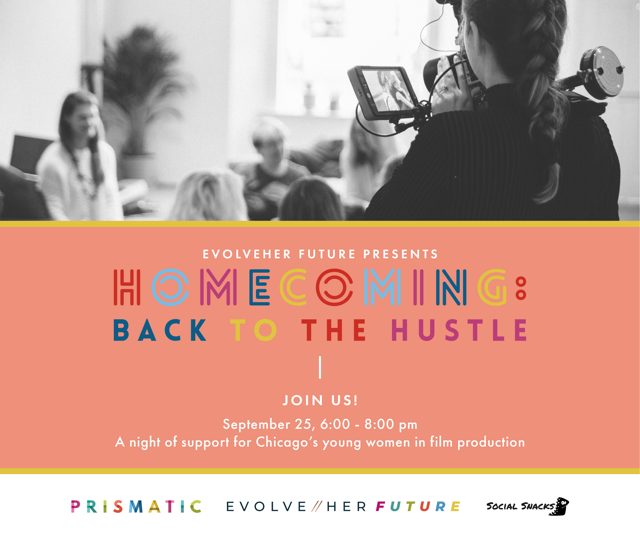 EvolveHer Future Presents...
HOMECOMING: Back to the Hustle
Join us in kicking off back-to-school season a memorable night of giving back in support of the Video Boss Academy - an after-school pilot program teaching high school girls video production skills and then how to use those skills to build a business.
Video production is an exploding industry! Your support will make sure future women have a seat at that very lucrative table.
It's important now, more than ever, to empower women with the skills they need to make a living in this very male-dominated space.
Tickets available from September 1- September 24: $40.00
At the Door: $45.00
Put on your Picture Day best, this event is business casual. Giveaways, raffle, music, food/drink and more included! We hope to see you there!
About EvolveHer Future
EvolveHer Future is an educational platform that teaches the next generation of women the skills to lead with intention. We believe all women deserve the resources to thrive in business and in life.
Through workshops and community events, young women grades 5-12 find their voice by defining their vision, identifying their unique strengths and learning the building blocks of entrepreneurship.
About Social Snacks
Social Snacks is a video strategy - video production - video execution company creating snack-sized video content for social media & digital platforms from social networks & websites to paid search & sales funnels. The Snack Team signature is turning a single production into a library of high-quality, tailor-made video content any business can afford. Social Snacks strives to be good video partners that help businesses learn how to weave video throughout any company's digital world, both social and sales.