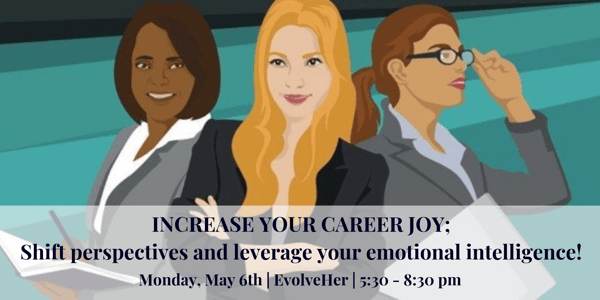 Description:
Ever wondered how to break through resistance on old habits that hold your career back? You keep trying to change behaviors so you can change results. Then at the last second, you slide back into the comfort of what you know. Join us as Gail Sussman-Miller, Chief Obstacle Buster of Inspired Choice, teaches you two powerful tools to help increase your career joy; leveraging emotional intelligence and a technique to change your results by going beyond the age-old formula most people use!
What if you can:
get to the root of what's behind the actions you take to make longer-lasting change?
increase awareness, understanding, and improve relationships by leveraging your emotional intelligence?
use your secret feminine powers to make better decisions that increase your career joy?
move through discomfort and fear to improve results?
be more response-able vs. being reactive, impulsive and later regretting it?
This workshop will show you that, yes, you can do all this!
We rarely mention the word "emotion" in the world of business, yet our emotions are behind the decisions we make. Emotional Intelligence (EI) describes how well you observe, understand and use emotional information about yourself and others to create more effective relationships. The great news is that emotional intelligence has a 2:1 success rate over IQ and technical skill. Also, you can improve your level of emotional intelligence functionality unlike IQ.
We'll use a thought shift formula worksheet to leverage emotional self-awareness and the power of thought to help you move through old habits and resistance to achieve new results.
Agenda:
5:30-6:15 check-in and mingling,
6:15-7:45 interactive workshop and exercise
7:45-8:30 Q&A and networking
Ticketing:
$15 - General Admission
EvolveHer Members - Please log in to your portal for free tickets.
About Your Instructor: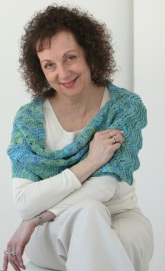 Gail Sussman-Miller, Chief Obstacle Buster at Inspired Choice, works with women leaders who feel depleted by their work and from sacrificing for the sake others and have lost their career joy. She helps them reclaim work they love and get their joy back.
The ultimate results women get from working with Gail are higher levels of emotional intelligence which leads to: more effective conversations and relationships; positive, motivating mindsets and habits; increased inner strength and empowerment; and career strategies that lead to career joy.
Gail's expertise and founding principles help women create life-long change by reframing restrictive mindsets and then applying practical, tactical techniques. At the core of Gail's approach is helping women identify and improve limiting thoughts and beliefs which then influences emotions, choices, actions and results. Her lovingly firm, inspiring, non-judgmental, authentic style and positivity puts people at ease. Gail's perspective-shifting techniques activate unrealized courage for women to ask for what they want to achieve deeper joy.
Benefits of working with Gail. In her "Breakthrough to Career Joy" programs, Gail helps women:
Get clear on what they truly want, make choices aligned with who they really are, and take brave action to achieve their dream,
Understand and leverage the intelligence of their mind, body, emotions and spirit so they make a bigger, more meaningful impact,
Break through limiting beliefs, assumptions and habits into empowering perspectives so they become a confident, inspiring leader in their work and personal life,
Align how they work best, their talent and true desires so they can deliberately improve the work they do or go after work they really want
Leverage rather than squelch their creative, intuitive feminine power so they increase their impact, success, and joy in a male-dominated business world.
Professional background. Gail has been teaching executives and women at all levels how to turn obstacles into opportunities since 2002 as a coach, facilitator, speaker, and trainer. She received her training as a professional coach at the Coaches Training Institute (CTI) in 2001. Gail is certified in the EQi-2.0 emotional intelligence assessment by MHS, a well-known publisher of psychological assessments. Prior to founding Inspired Choice, Gail delivered computer job training for visually-impaired adults and spent 13 years at Andersen Consulting (Accenture) in Marketing, Knowledge Management and Technology Coaching.
Gail calls herself a "mid-life bloomer" Baby Boomer. She found her true passion in work, marriage, motherhood, and life after the age of 41! Gail is a recovering perfectionist and a "poster child" for courageous, intentional, joy-filled living.