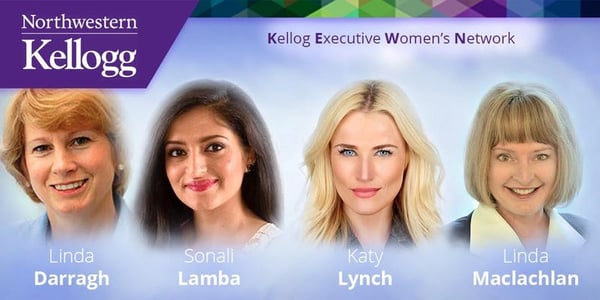 Women Entrepreneurs – Key Lessons on Growing their Companies
Please join us for our 3rd Annual Women Entrepreneur panel to hear successful women share their experiences and challenges in funding and operating their businesses.
In this open and transparent discussion, panelists will discuss what inspired them to create their own businesses, the challenges faced and lessons learned, and their successes and failures, as well as provide advice to aspiring entrepreneurs. This event offers an excellent opportunity to hear the perspectives of successful business leaders and network with our panelists and other women interested in entrepreneurship.
Panelists include Katy Lynch, Co-Founder and Chief Marketing Officer, Codeverse; Linda Maclachlan, Founder and CEO, Entara; and Sonali Lamba, Founder of Brideside.
Linda Darragh, The Larry Levy Executive Director of the Kellogg Innovation and Entrepreneurship Initiative will lead the discussion again this year as our moderator.
We hope you can join us!
Panelists:
Katy Lynch
Codeverse , Co-Founder and Chief Marketing Officer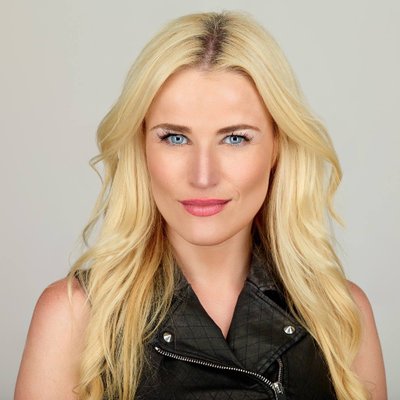 Codeverse® is the world's first fully interactive coding school and educational tech platform that teaches kids to code. Codeverse is built with amazing and intuitive tools to make learning code approachable and fun, and most of all, rewarding. The self-guided curriculum is designed for learners as young as 6 and introduces all the foundations of computer programming while incorporating common core subjects including art, history, science, and math.
In August 2018, Codeverse expanded its reach by bringing two new cutting-edge studios to Wilmette and Naperville and, with this expansion, hopes to accomplish their mission of teaching a billion kids to code.
The studio expansion came as the team closed a significant Seed Round of over $10M to support additional market growth and investment in the KidScript coding platform. KidScript is a proprietary kid-friendly coding language, used to teach the fundamentals of coding through the studios' daily classroom and camp programming. With KidScript, kids as young as 6 can build their own apps and games, as well as program hardware within the companies interactive studios, including concert-hall lights, speakers, TVs and robotic arms.
In October 2018, Codeverse was named a "notable honoree" at the 17th Annual Chicago Innovation Awards, recognized for its innovative spirit and commitment to fresh thinking, results, inclusivity, and economic growth.
Sonali Lamba '12
Brideside, Co-Founder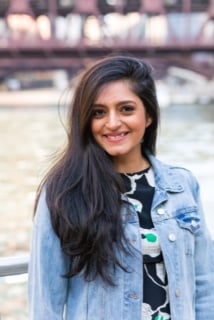 Sonali Lamba is the Co-Founder and COO of Brideside, an omni-channel retailer that has reimagined the way women shop for weddings and other meaningful moments in life. Sonali oversees the company's technology, merchandise strategy, customer experience and general operations. Sonali met her co-founder during orientation at Kellogg and is a self-described annoying Duke Blue Devil. She lives in the Ukrainian Village with her husband and two kids.
Linda Maclachlan
entara, Founder and CEO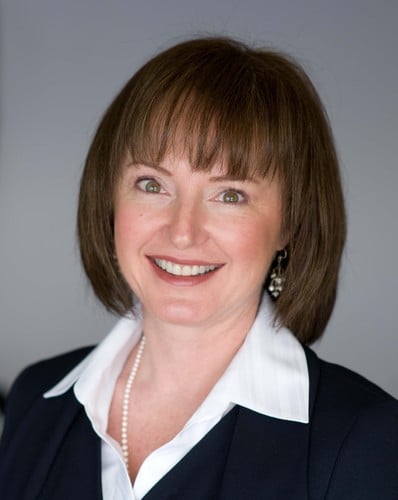 Entara is a leader in IT managed services for mid-market businesses. Entara, formerly YJT Solutions, partners with strategic IT leaders to bring traction to the IT journey into the future by leveraging an IT roadmap process, a customizable ServiceNow ITSM platform, 24x7x365 Help Desk and Infrastructure Management, SD-WAN solutions, AWS and Azure expertise, business process automation, and a practical vision of the future of IT for the mid-market. Located in downtown Chicago, entara sets the new standard of IT managed services and future readiness.
Linda serves on the Chicagoland Chamber of Commerce Board of Directors. A sought-after speaker and presenter among the IT and business community, Linda has a Bachelor's degree in Computer Science from Iowa State University and MM degree from Kellogg. She began her career at Accenture as a Financial Services practice manager.
Moderator
Linda Darragh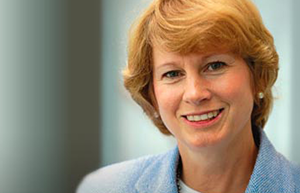 As the Larry Levy Executive Director of the Kellogg Innovation & Entrepreneurship Initiative, Ms. Darragh oversees one of the four strategic initiatives at Kellogg. In this capacity, Darragh has updated and enhanced the curriculum, expanded the faculty and increased engagement opportunities for students and alumni. Darrragh also teaches the Growth Strategy Practicum (capstone) course for the Executive MBA program, as well as the GIM course Entrepreneurial Ecosystems in Emerging Markets.