About This Event
For you go-getting, ambitious ladies out there who could use a pick me up. We want to pour into you and fuel you up for the new year! Picture Rent the Runway, professional makeup artists and photographers, a professional photo shoot to capture a powerful headshot; all taking place in Evolve Her's Creative Lab! With live entertainment, tasty hour d'vours, signature cocktails, swag bags and giveaways, you won't want to miss this experience!
Our partners and participating vendors have been carefully selected to offer you an immersive experience that stimulates your senses and leaves you feeling refreshed and renewed!
Join us as we celebrate you and Level Up for 2019!
(photo cred: Elle Magazine February, 2013)
About Alisha Bradley, Founder of Refind You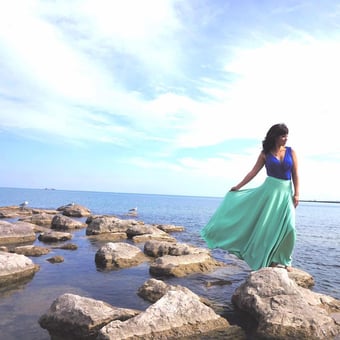 Alisha is a Lifestyle Coach, helping high-achieving, big dreaming individuals tap into an ascended version of themselves, activating their true creative brilliance.
She helps you understand it's your birthright to access and achieve the life you've so far only been able to access through your imagination.

Ranked as Yelp's #1 Lifestyle Coach in Chicago, she comes highly qualified and credentialed, with an MA in Clinical Psychology from the nation's largest psychology-focused graduate school, a BA in Education, Domestic Violence Counselor training, and Life Coaching and Image Consulting certifications. She leverages her clinical expertise and uses evidence-based tools to provide a powerfully therapeutic and intensive coaching experience.

Her proven 3-phase methodology helps clients emerge with significantly more clarity, focus and accelerated creative power. Using a radical approach to coaching, she fuses mental health and spiritual transcendence, helping you tap into a heightened state of being.

As clients work with Alisha, they're equipped with the tools to create the life they want with less resistance and a heightened sense of power, clarity and ease.
Alisha has decided to expand her services by curating immersive experiences that merge the creative arts and sciences. This is the first of many events she's created to help you level up and feel your true power in an environment that stimulates your senses and leaves you feeling rejuvenated and renewed!
To learn more about Alisha and her work, visit: www.refindyou.net.