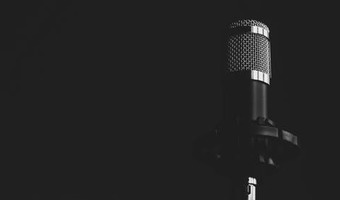 Join Ellevate Chicago at EvolveHER to celebrate International Women's Day and our first Raise Her Voice event!
About this Event
Ellevate Network, the leading community for women at work, announces the launch of its newest campaign in honor of International Women's Day and National Women's History Month called Raise Her Voice: Untold Stories of Women in the Workplace, a special initiative focusing on the personal stories of women within the Ellevate community. March 8th is International Women's Day and is a globally recognized day honoring the various achievements of women, as well as a call to action for moving the needle on gender equality. Since 1987, March is recognized as National Women's History Month celebrating the accomplishments of American women.
Ellevate Network strives to present itself as a platform for well-deserved, yet underheard voices. Through January, people who are a part of the Ellevate community will be encouraged to share and vote on their favorite stories. Women with the highest votes will be asked to speak at a local Raise Her Voice story slam. Link: https://bit.ly/2EuWGYs
Through the Raise Her Voice initiative, Ellevate will provide the opportunity for women to tell their story in over 20 cities throughout the month of March including Boston, Charleston, Chicago, Dubai, Fairfield and Westchester Counties, Houston, Long Island, Los Angeles, Madrid, Nashville, New York, Philadelphia, Phoenix, Pittsburgh, San Diego, San Francisco, Seattle, Toronto, Twin Cities, and Washington D.C.
About Ellevate Network
Ellevate Network is a community of professional women committed to helping each other succeed. We use the power of community to help you take the next step in your career. This is where you can meet a mentor or sponsor, get inspiration from other women, and make connections that last.
We also work with companies committed to diversity and inclusion, providing them a framework to become a leader in diversity, attract top talent, and retain high performers through our customized programming, access to career resources, and top notch events.