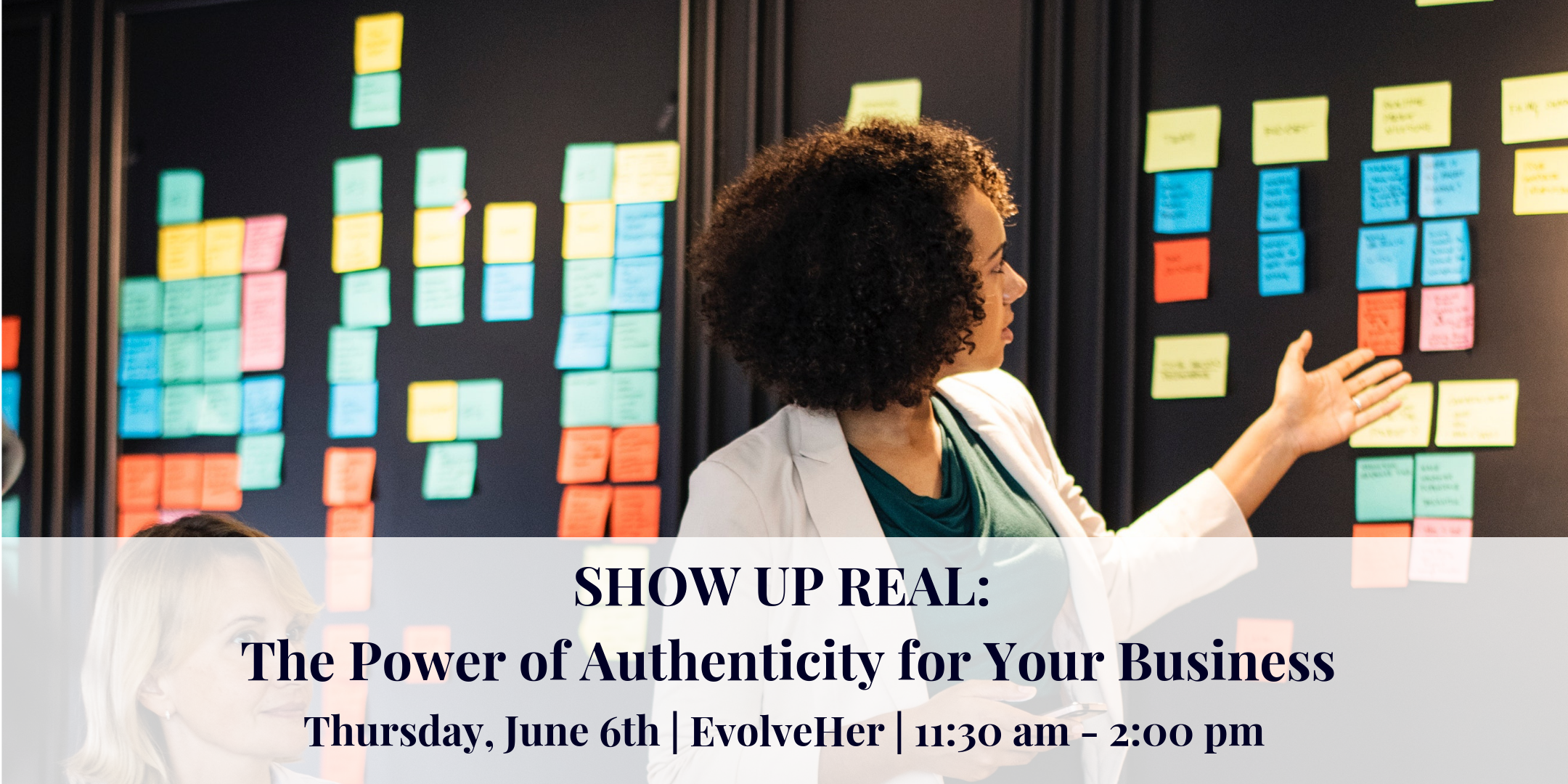 Description
It's no secret that buyers want meaning and connection to brands. It's no longer enough to be a product or service that delivers if you don't speak to your core audience. The sales pitch is out, and authenticity is in. But how do you show your potential customers just how much true grit you've got? How do you wave your woman flag?
In this workshop, you'll learn to express your passion and authenticity to cement your ties with your customers. Nancy Benjamin of Cultivate Advisors will walk you through the journey of making your business be as distinct, purposeful and authentic as you are. In this 60-minute session, you'll learn:
The importance of purpose

How to go bold with your brand promise

How to form social connection on social media
About Nancy Benjamin, Business Growth Advisor
Nancy Benjamin has been plying her skills and promoting her original brand for decades as a marketer, international business owner and business advisor for Cultivate Advisors. A lifelong women's advocate, she approaches business with an eye towards clear strategy, original messaging, creating a distinctive brand and standing by our fabulous female values. Nancy believes that business is all about creating real relationships with your market and that's where women excel.
Cultivate Advisors is a small business advising firm headquartered here in Chicago. With over 30 advisors across North America, Cultivate helps business owners build and implement scalable systems to balance all the hats a business owner wears on a daily basis. Through a mix of customized 1:1 advising, community events, peer networking and resources, they help passionate entrepreneurs stop working in their business and start working on it so they can achieve financially rewarding businesses that grow and thrive.
TICKETS:
General Addmission - $15
MEMBERS, PLEASE LOG IN TO SECURE YOUR FREE ENTRY.