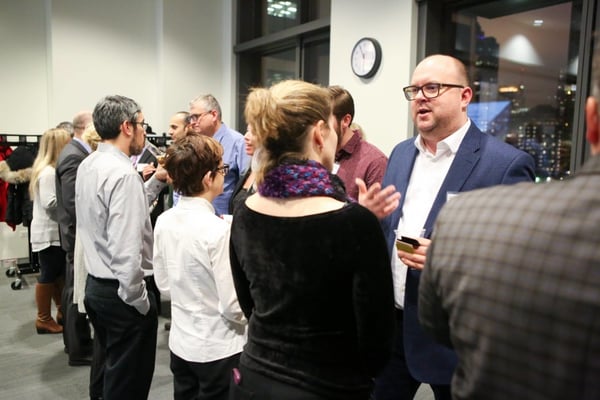 Working on a small team – or a team of one – presents many challenges to effectively market your organization. The challenges and realities of time, talents and resources are constantly in flux. What content should you be producing with your limited time and resources? And how do you research a content strategy?
About this Event
Through a presentation, workshop and discussion, you'll understand how and why to focus on content marketing through SEO, social media, email and reputation-building in your niche, including:
When to publish new content
Where to post and promote new content
How to automate the process
Key takeaways:
How to develop a content calendar
Determine what content you should produce with your limited time
Identify which marketing activities can be automated, as well as free or inexpensive tools you can use to improve your marketing production
Agenda
5:30 – 6:00 p.m.
Registration and light supper
6:00 – 6:30 p.m.
Speed networking
6:30 – 7:00 p.m.
Presentation
7:00 – 7:45 p.m.
Workshopping
7:45 – 8:00 p.m.
Q&A and wrap-up
Speed Networking
From 6:00 to 6:30, you're invited to speed network with fellow attendees and AMA Chicago board members. We'll form two lines and shift every few minutes, so you can connect with everyone quickly and easily – no awkward introductions required. As soon as you're checked in at registration, you can jump in line for as long as you'd like. Just bring your charm and plenty of your business cards!
About AMA Chicago
As a professional chapter of the American Marketing Association and a trusted ally in its nationwide network, AMA Chicago stands 81 years strong in its mission to provide opportunities for Chicago marketers to expand their knowledge, improve their skills and grow in their careers through access to leaders in the field and skill-building content. Our vision is to be the most valued marketing association membership in Chicago.
Our community is unique because challenging "the way it's always been done" comes naturally, and our innovative ideas always follow with real-world solutions. That's what we mean by "Answers in Action" – the fusion between scholarly research and managerial relevance found only in the AMA community.