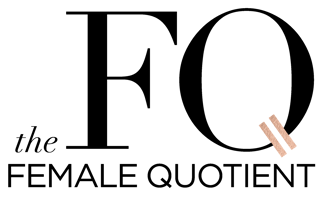 About This Event
Join us each week for a virtual off-campus video conversation – physical distancing made easy! We're bringing together college students, influencers, and brand experts to chat about important issues, while helping to keep our minds sharp during quarantine.
Girl, You are NOT the Problem!
Fixing the workplace instead of fixing women. We will talk through the reality of gender equality in the workplace, focusing on the reservations young women have already developed before they even enter the workforce (pay inequality, lack of opportunity, inability to have a career and a family, etc.) and how most diversity programs are designed to "fix" women rather than address the invisible gender barriers that create inequalities in the workplace.
About The Female Quotient
We are a female-owned business committed to advancing equality. Gender equality is not a female issue. It's a social and economic imperative. The Female Quotient is advancing equality in the workplace and the world in four ways: FQ Media, Equality Lounge®, FQ Practice and the FQ Marketplace. Learn more here.