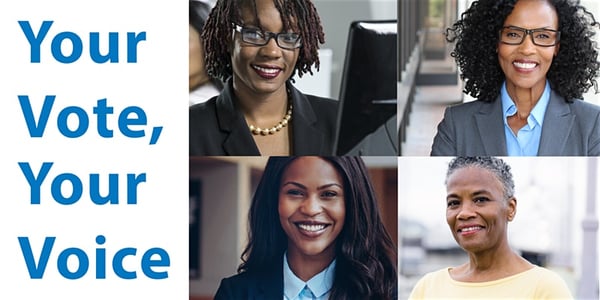 About this Event
In honor of Black History Month, join us for a critical conversation on how to celebrate, elevate, and empower African American women business owners through voting, advocacy and taking action.

This event will include motivating remarks, a panel discussion on what's at stake for African American business owners and how to ensure your voice is heard in upcoming elections.


About The Women's Business Development Center

The Women's Business Development Center (WBDC) is a 501(c)(3) nationally recognized leader in the field of women's economic development. The organization was founded in 1986 to provide programs and services to support and accelerate women's business ownership and strengthen the impact of women on the economy by creating jobs, fueling economic growth, and building strong communities.

The mission of the Women's Business Development Center (WBDC) is to support and accelerate business development and growth, targeting women and serving all diverse business owners, in order to strengthen their participation in, and impact on, the economy.